ComplexCon
ComplexCon is an annual convention bringing together important figures in music, streetwear, art, entrepreneurship, and more for an experience that brings the internet to life. We partnered with Complex, DotDotDash and Treehouse to create multiple activations during the weekend long event.
For DotDotDash, our team installed an LED cube that was rigged above the convention floor. The cube was used to show the agenda, as well as a live feed of breakout sessions so attendees walking around the exhibit could multitask and not be worried about missing anything. DotDotDash also brought us in for And1's traveling basketball exhibition featuring the re-release of their original Tai Chi shoe, a dunk contest and streetball players who challenged local talent and attendees to one on one! The highlight of our lighting package for And1 was 8 MAC Vipers and content was displayed on a circular LED marquee, both added to the high energy atmosphere of the activation. For KIWI, we worked with DotDotDash to mapp squares of content on our 20' x 10' LED wall into corresponding reveals in the wooden facade to activate and brand KIWI's booth! We selected our 2.6mm LED panels or perfect up-close viewing, and the ever-changing content meant that there was never a dull moment!
With Treehouse, we collaborated with AAPE on their booth by building a curved LED wall that was able to fit right into the circular layout of the booth design and allowed them to display logos, social media handles and products!
During the convention, we were onsite for five days. Throughout those five days, we used our expertise in navigating a convention center environment to work well with other teams and vendors on site, the in-house staff and people from the convention center. We took into account that the loading docks would be busy and that there would be a high demand for in-house staff each morning. Knowing that other vendors would do the same, we arrived early and planned enough time for setup in order to stay on schedule.
We also had to be sure that we had enough crew on-site to manage various projects with different vendors. We were able to manage the expectations of the show accordingly to ensure that everything ran smoothly for our clients.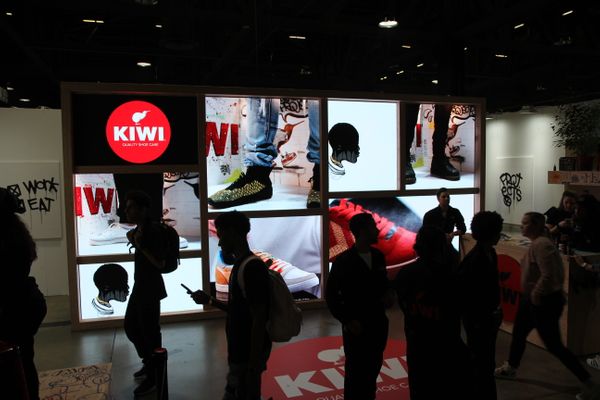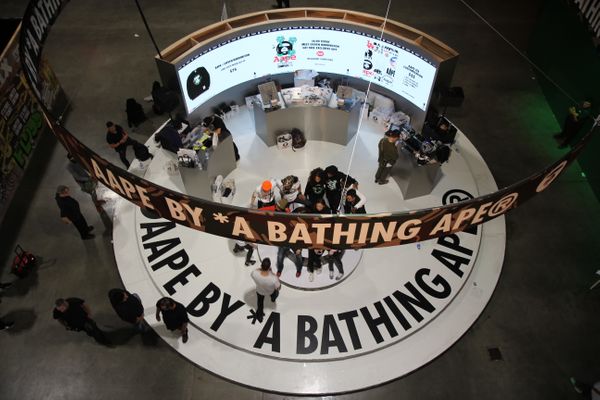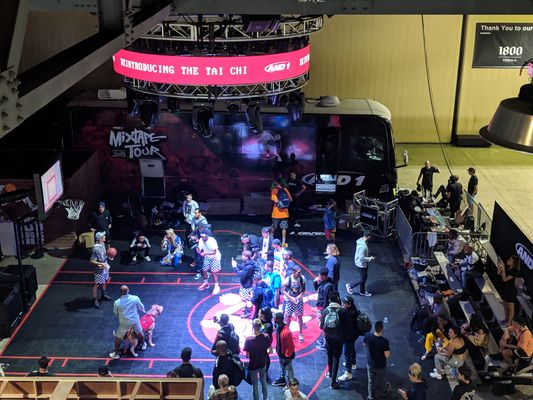 CHECK OUT OUR FULL PORTFOLIO