Your job is to inspire, let us do the heavy lifting 
TSV Sound & Vision is a full-service A/V and event production company that solves unique challenges with our top of the line equipment. We work diligently every day on behalf of our incredible clients to minimize client stress while maximizing the event experience. Our technicians and engineers take the task of delivering your content to your audience seriously, and our industry leading equipment creates a seamless workflow, whether we're working on the simplest virtual event, or a multi-day conference with thousands of in-person attendees.
Things move quickly in the world of technology - that's why you need a production partner who stays up-to-date on the latest advances in equipment, and the current trends in event marketing and presentation. All too often, we see clients coming to TSV after having a bad experience with another company. And when you're talking about an event, whether live or streaming, with thousands of people in the audience, a bad experience can be really bad. The truth is, many of these points of failure hinge on a small piece of outdated equipment, or a gap in a technician's knowledge base. Staying current is a must in the world of event technology. Our company, and the great people that we've chosen to be a part of it, are excited to meet that challenge every day.
SEE HOW TSV SOUND AND VISION CAN HELP ENHANCE YOUR ATTENDEE EXPERIENCE
Call us today to discuss your event goals.
We deliver smart, creative solutions for brands across the country
Take a closer look at some of the brands that have benefitted from TSV's comprehensive event production and management.

Jamf
Jamf Nation User Conference

When Covid-19 struck, Jamf needed to rapidly pivot their JNUC 2020 conference to a virtual platform. With over 15,000 attendees, the 2020 event was the largest JNUC ever, and TSV proved to be the perfect production partner to provide a seamless experience for viewers of the event. We worked with Jamf to develop a unique concept for their keynote, starting with a dynamic opening featuring landmarks and locations from around their Minneapolis home. Customer stories and visits with industry partners were woven through the event, and everything was anchored by a main and secondary stage setup with TSV's LED walls as a canvas for product demos and announcements. We're very proud of the part we played in Jamf's pivot to virtual, and enjoyed working with their team to create something special!

Toyota
Toyota's Carpool Karaoke

Toyota was looking for a fun way to engage attendees at the National Urban League Conference. Their carpool karaoke concept was a perfect fit, but they needed a partner to connect the dots between the idea and the execution. TSV developed a "micro-studio" enabling a multi-camera video shoot inside a Toyota Camry on the trade show floor, and to take the experience even further, participants were able to share the video of their Carpool Karaoke experience on social media within moments of leaving the car! The result was a fun, dynamic and eye-catching activation that was the talk of the conference! 

HBO
HBO's Game of Thrones Experience

At South by Southwest, everyone is trying to stand out from the crowd - there are literally hundreds of experiences and activations competing for the attention of SXSW attendees. TSV was excited to partner with HBO to bring one of our favorite television shows into the real world, creating an interactive multimedia experience that allowed participants to take up their swords and defend their noble houses. Stunning digital projection, immersive sound and motion capture technology combined to create a one-of-a-kind activation, and with TSV's suite of event technology solutions, the world of Westeros truly came to life!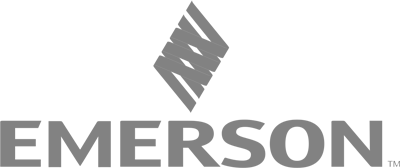 Emerson
Emerson Exchange

Emerson's Global Exchange brings thousands of people together each year for a conference, networking and trade show experience that focuses on the best of enterprise and industrial technology. Behind the scenes, TSV was there to provide and support the sound, lighting and video equipment that made the event run smoothly, from floor-to-ceiling projection to LED video walls throughout the trade show floor. Dozens of sessions and simultaneous were fully integrated for both the live audience, and the thousands viewing the livestream around the world. 

PopSugar
PopSugar at SXSW

We work with bands, performers, organizations and more at South by Southwest every year. We were excited to work with PopSugar to present an amazing music showcase featuring Elle King, Halsey and Marian Hill. The turnout was great, the music was awesome, and the night just couldn't have been better. Anyone who has planned an activation or showcase at SXSW can tell you that their biggest challenge was squeezing top-level productions into the small, funky spaces that downtown Austin offers, but that's also what makes SX a festival experience like no other. TSV's Austin-local staff and warehouse give you a huge advantage when it comes to planning your South by Southwest event!